Patient Engagement Solutions Market is segmented By Product component (Hardware, Software, Services), By Mode of Delivery (On-Premise, Web-based, Cloud-based), By Application (Health Management, Social and Behavioral Management, Home Health Management, Financial Health Management), By End-user (Individual Users, Providers, Payers, Other End Users), By Therapeutic Area (Chronic Diseases, Women's Health, Fitness, Other Therapeutic Areas), and By Region (North America, Latin America, Europe, Asia Pacific, Middle East, and Africa) – Share, Size, Outlook, and Opportunity Analysis, 2023-2030
Patient Engagement Solutions Market Overview
(180 pages) A report by DataM Intelligence estimates the global Patient Engagement Solutions market to grow at a high CAGR Of 19.1% during the forecast period 2023- 2030. The market is expected to grow due to increasing demand from Individual users, Payers and Providers. The competitive rivalry intensifies with Phytel, Inc, McKesson Corporation., Athenahealth, Inc, and others operating in the market.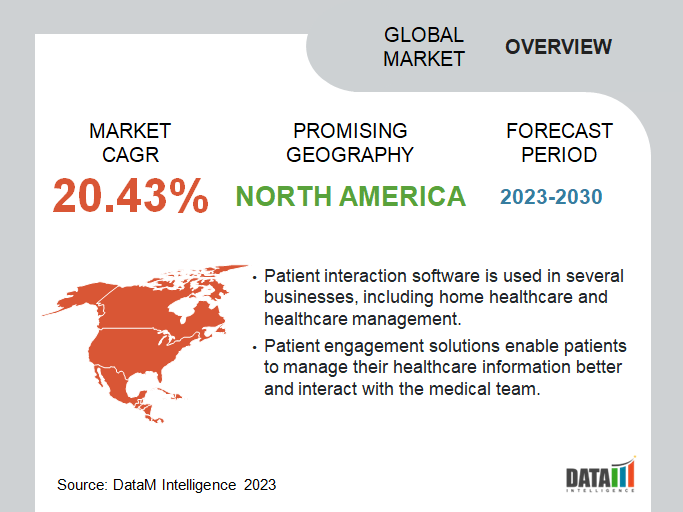 Patient engagement solutions enable patients to manage their healthcare information better and interact with the medical team. It is critical to actively provide the tools required to improve the patient's health management. Patients can aid in efficient self-care by having quick and easy access to healthcare professionals and personal healthcare information.
Patient Engagement Solutions Market Scope
| | |
| --- | --- |
| Metrics | Details |
| Market CAGR | 20.43% |
| Segments Covered | By Product Components, By Mode of Delivery, By Application, By End User, By Therapeutic Areas, and By Region |
| Report Insights Covered | Competitive Landscape Analysis, Company Profile Analysis, Market Size, Share, Growth, Demand, Recent Developments, Mergers and acquisitions, New Product Launches, Growth Strategies, Revenue Analysis, and Other key insights. |
| Fastest Growing Region | Asia Pacific |
| Largest Market Share | North America |
To Know more insights Download Sample
Patient Engagement Solutions Market Dynamics
Adoption of Government Policies and Programs that Promote Patient-Centered Care is expected to drive market growth.
In March 2020, the IS President signed the CARES (Coronavirus Aid, Relief, and Economic Security) Act, a USD 2 million coronavirus emergency stimulus program. The bill expands coverage for therapy and assistance for persons affected by COVID-19. The CARES Act also increases Medicare payments for telehealth services, allows physician nurse specialists to be certified by Medicare for home health services, and increases Medicare payments for hospital stays associated with COVID-19 and durable medical equipment.
As a result of such activities and regulations, the demand for and acceptability of patient engagement solutions in significant global markets is likely to rise. Moreover, increasing implementation of mhealth and the growing occurrence of chronic diseases, enhanced healthcare services, patient literacy, and patient tracking information is also boosting the market's growth.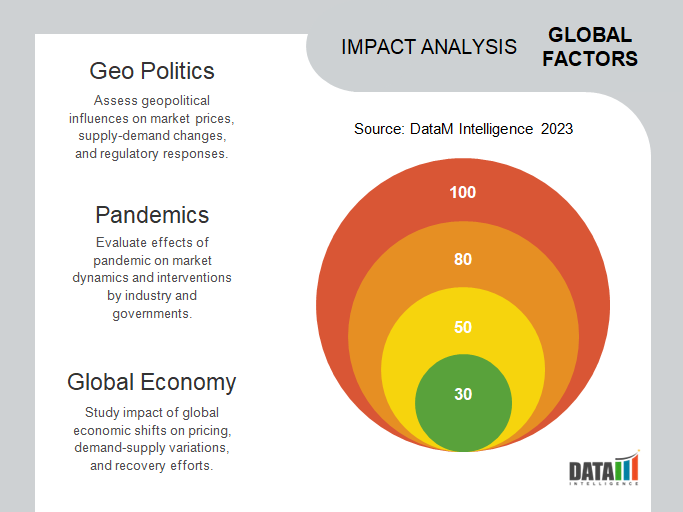 Restraint:
Large investment requirements for healthcare infrastructure and high implementation costs for healthcare IT systems are the factors the market is expected to hamper the market growth in the forecast period.
Industry Analysis
The patient engagement solutions market provides in-depth analysis of the market based on various industry factors such as porter five forces, supply chain, pricing analysis etc.
Patient Engagement Solutions Market Segmentation Analysis
Software segment is expected to hold the largest market share in patient engagement solutions market.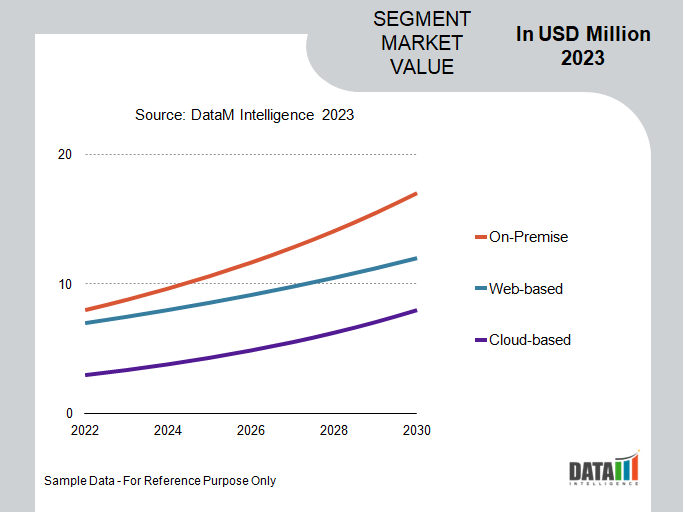 The software segment accounted for the largest market share in 2021. The segment benefits because software is simple to set up and use and makes obtaining precise drug information easier. It also facilitates the effective digital transfer of medications. Patient interaction software is used in several businesses, including home healthcare and healthcare management. For instance, Allscripts' MyHealth is a popular mobile-first, flexible enterprise patient engagement system. Physicians, hospitals, and health systems use it to increase patient happiness and treatment quality. Thus, from the above statements, the market segment accounted for the largest market share in the forecast period.
Patient Engagement Solutions Market Geographical Growth
North America region holds the largest market share in the global patient engagement solutions market
North America accounted for the largest market share in 2021. The increasing adoption of mhealth and electronic health records (EHR), increased investment in patient engagement software, rising public awareness combined with increased government funding in the healthcare industry, and product launches and acquisitions by market players are the factors the market is driven in the forecast period. For instance, In January 2022, Ashfielf Engage announced the acquisition of Medaxis, a company that provides healthcare professionals and patients with patient engagement services.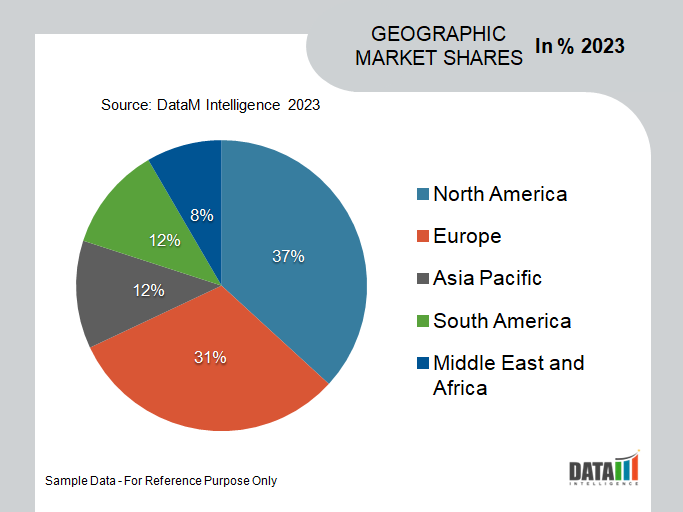 In addition, the firm is adding 40 Medaxis employees to its workforce in Canada. Ashfield Engage and Medaxis have already collaborated on several projects, and the strategic partnership will allow Ashfield Engage to provide tailored solutions to customers across the country. Moreover, chronic illnesses are the biggest cause of disability and mortality in the United States, according to the Centers for Disease Control and Prevention (CDC), and the largest contributor to the country's USD 3.8 trillion annual healthcare costs.
The COVID-19 outbreak has made digital solutions vital in the worldwide market, in addition to emphasizing the significance of remote care. Thus, from the above statements, the North American region accounted for the largest market share in the forecast period.
Patient Engagement Solutions Company and Competitive Landscape
Major key players in the patient engagement solutions market are Allscripts Healthcare Solutions, Inc, Athenahealth, Inc, Cerner Corporation, McKesson Corporation, Phytel, Inc, Orion Health Ltd, Lincor Solutions Ltd, GetWellNetwork, Inc, YourCareUniverse, Inc, MEDecision, Inc.
Allscripts Healthcare Solutions, Inc.:
Overview:
Allscripts Healthcare Solutions Inc (Allscripts) is a healthcare information technology solutions provider. The company's core solutions include Electronic Health Records (EHR), financial management solutions, population health management solutions, and consumer solutions to assist its clients. The company also provides consultancy, managed IT services, education, hardware, and hosting services. Allscripts, Allscripts TouchWorks, Allscripts Professional HER, Veradigm, and FollowMyHealth are among its prominent brands. Allscripts services retail pharmacies, pharmacy benefit managers, physicians, hospitals, governments, health systems, health plans, retail clinics, and post-acute organizations in North America, Asia, Australia, the Middle East, and the United Kingdom.
Product Portfolio:
FollowMyHealth: FollowMyHealth is a mobile-first, enterprise patient engagement solution for providers, hospitals and health systems that would like to promote healthy patient populations and manage quality.
The global patient engagement solutions market report would provide an access to an approx. 45+market data table, 40+figures and 180pages.