Global Automotive Center Console Market is segmented By Sales Channel (OEM, Aftermarket), By Vehicle Type (Passenger Vehicles, Commercial Vehicles), and by Region (North America, Latin America, Europe, Asia Pacific, Middle East, and Africa) – Share, Size, Outlook, and Opportunity Analysis, 2023-2030.
Automotive Center Console Market Overview
Global Automotive Center Console market reached USD 81.3 billion in 2022 and is expected to reach USD 128.1 billion by 2030 growing with a CAGR of 5.9% during the forecast period 2023-2030. The automotive center console market is growing at a significant rate as manufacturers strive to meet the changing demands of consumers and adapt to technological advancements.
Furthermore, rising vehicle sales remained the most potential driver for the automotive center console market predominantly in developing countries.
Original Equipment Manufacturers (OEMs) have shown the highest leading it to cover more than 72.3% globally. Countries like India, China, Japan and U.S. cover a major share of more the 2/3rd in the OEM segment of the market. Besides OEM-installed center consoles, there is s significant aftermarket for automotive interior components which is expected to increase twofold in the forecast period. The growth in the aftermarket is due to consumers rising purchase of aftermarket center consoles to upgrade or customize their vehicle interiors, adding more features or personal touches.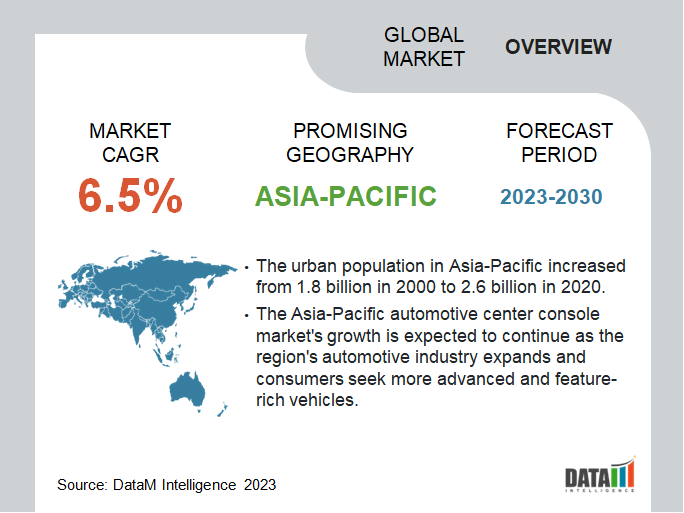 Automotive Center Console Market Scope
| | |
| --- | --- |
| Metrics | Details |
| CAGR | 5.9% |
| Size Available for Years | 2021-2030 |
| Forecast Period | 2023-2030 |
| Data Availability | Value (US$) |
| Segments Covered | Material, Component, Vehicle, Design, Distribution Channel and Region |
| Regions Covered | North America, Europe, Asia-Pacific, South America and Middle East & Africa |
| Fastest Growing Region | Asia-Pacific |
| Largest Region | Asia-Pacific |
| Report Insights Covered | Competitive Landscape Analysis, Company Profile Analysis, Market Size, Share, Growth, Demand, Recent Developments, Mergers and Acquisitions, New Equipment Type Launches, Growth Strategies, Revenue Analysis, Porter's Analysis, Pricing Analysis, Regulatory Analysis, Supply-Chain Analysis and Other key Insights. |
To Know more Insights - Download Sample
Automotive Center Console Market Dynamics
Rise in Demand for Electric Vehicles
The EV market has experienced remarkable growth in recent years. More than 10 million electric vehicles were sold globally in 2022, according to the latest edition of the IEA's annual Global Electric Vehicle Outlook and sales are projected to increase by another 35% this year to reach 14 million. According to the most recent IEA predictions, this fast growth has resulted in an increase in the share of electric cars in the entire auto market from 4% in 2020 to 14% in 2022 and is expected to reach 18% this year.
The growing EV sales across the globe have improved the growth percentage of the automotive center console market predominantly in those countries which are having a potential plan for EVs in the forecast period. Furthermore, the developed region such as North America and Europe for EVs are encouraging the key player of the automotive center console to invest in adopting advanced technologies such as eco-friendly material leading to creating prospects for the market in the forecast period.
Rising Eco-Friendly Initiatives
The use of sustainable materials is a major eco-friendly initiative taken in the automotive interior market which is driving automotive center console sales. Manufacturers across the globe are increasingly exploring options like recycled plastics, bio-based materials and natural fibers to reduce the environmental impact of their products.
With the introduction of next-generation environmentally friendly vehicles including electric and hydrogen-electric vehicles, the use of eco-friendly materials within the Hyundai Motor Group has increased quickly. For instance, the 2016 launch of Hyundai Motor Company's eco-friendly model IONIQ increased usage to the point where owners could immediately identify eco-friendly components.
Furthermore, for Hyundai's Nexo, bio-plastic was used for the dashboard, console cover, center fascia, lower panel and steering wheel bezel and the rest was wrapped with bio-fiber. By reusing discarded plastics, even for some exterior finishes, Nexo further demonstrated that the use of eco-friendly materials is not restricted to interior materials.
High Production Costs
The production cost of automotive center consoles can vary depending on several factors, such as the design complexity, materials used, manufacturing processes and the level of customization required. The product's design is a major factor contributing to the overall cost of the automotive center console.
The design and manufacture of center consoles with sophisticated features, numerous compartments, integrated controls and technical components is more difficult, which increases the cost of production. Furthermore, premium materials, including leather, metal, or high-grade polymers, can increase the cost of production. Some customers might want luxurious or high-quality finishes, which might cost more money.
For more details on this report - Request for Sample
Automotive Center Console Market Segment Analysis
The global automotive center console market is segmented based on material, component, vehicle, design, distribution channel and region.
Plastic cost-effectiveness, lightweight properties, ease of molding and versatility in design
Plastic remained to hold the highest share of more than 69.2% in the global automotive center console market. The segment's growth is due to its advantages, including cost-effectiveness, lightweight properties, ease of molding and versatility in design, making it a popular choice for manufacturing center consoles.
Plastic center consoles can be produced using injection molding techniques, allowing for complex shapes, seamless integration of features and customization options. Furthermore, plastic center consoles are more readily produced in large quantities, which contributes to their widespread use in most vehicles, including luxury, mid-sized and economy cars.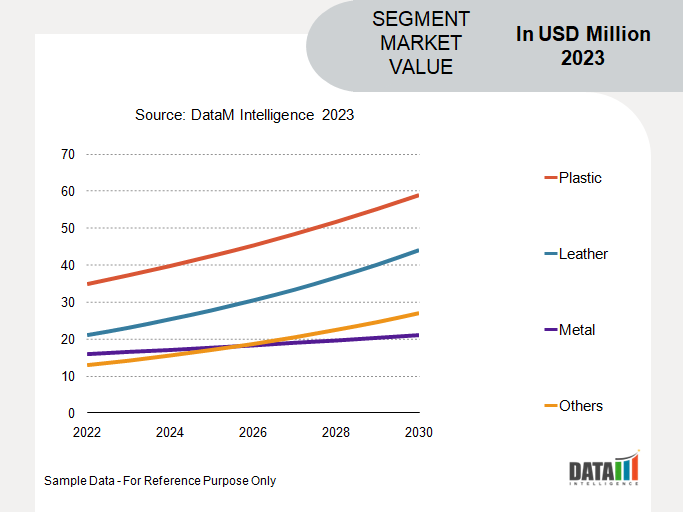 Global Automotive Center Console Market Geographical Penetration
Asia-Pacific Increasing Adoption of Electric Vehicles (EVs)
The Asia-Pacific region is a key market for automotive center consoles, driven by factors such as rapid industrialization, urbanization and the increasing adoption of electric vehicles (EVs). China is among the highest shareholder in the market covering more than 48.4% in the region. The region is a global leader in EV adoption, accounting for the largest share of EV sales worldwide. Countries like China, Japan, South Korea and India are driving the demand for automotive center consoles in the EV segment.
Furthermore, Asia-Pacific automotive center console market is highly competitive, with both local and international manufacturers vying for market share. Companies such as Faurecia, Magna International Inc, Johnson Controls International plc, Hyundai Mobis and others continuously investing in research and development to offer innovative and high-quality center console solutions in the region.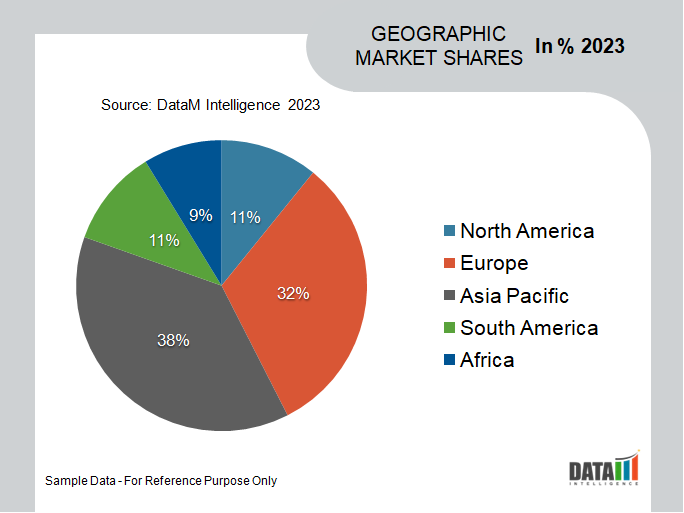 Automotive Center Console Market Companies
The major global players include Magna International Inc, Faurecia, Toyota Boshoku Corporation, Yanfeng Automotive Interiors, Grupo Antolin, IAC Group, Johnson Controls International Plc, Lear Corporation, Inteva Products and Visteon Corporation.
COVID-19 Impact on Automotive Center Console Market
The pandemic led to a decline in vehicle sales as consumers faced financial uncertainties and reduced their spending on non-essential items, including vehicles. Lower vehicle sales translated to reduced demand for center consoles.
However, the pandemic brought changes in consumer preferences, with a growing interest in contactless and touchless features. This shift impacted center console designs, with an increased focus on touchless controls and digital interfaces. Furthermore, as environmental concerns became more prominent during the pandemic, there was an increased demand for sustainable and eco-friendly features, influencing center console material choices.
Russia-Ukraine War Impact
The region's chaos has interfered with the supply of center consoles and other car parts. Russia and Ukraine are significant players in the global automobile industry, thus any delays or shortages in production or shipping could affect the availability of center consoles. Furthermore, the conflict reduced the supply of raw materials needed to make center consoles, increasing prices or causing shortages for businesses that depend on regional suppliers.
The war also has an adverse effect on Russia's and Ukraine's automotive sectors, limiting both exports and output. The availability and cost of center consoles, as well as the overall auto industry, have been severely affected by this.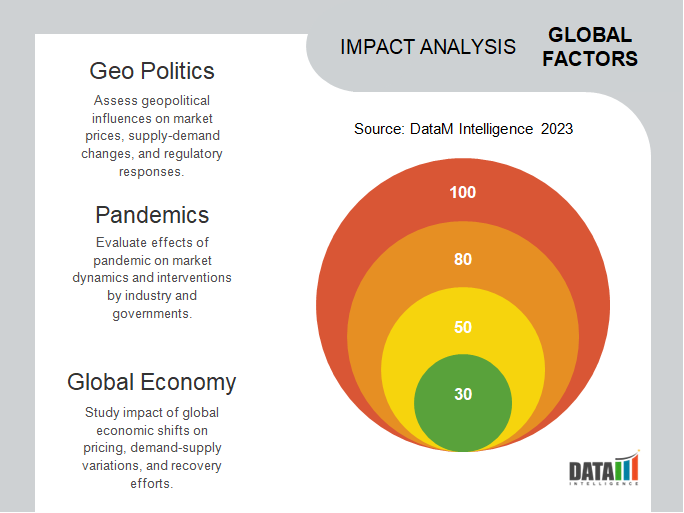 By Material
Plastic
Leather
Metal
Others
By Component
Storage Compartment
Armrest
Cup Holders
Controls and Connectivity
Others
By Vehicle
Passenger Vehicle
Commercial Vehicle

Light Commercial Vehicles (LCVs)
Heavy Commercial Vehicles (HCVs)
By Design
Full Floor Consoles
High-mounted Consoles
Low-mounted Consoles
By Distribution Channel
Original Equipment Manufacturers (OEMs)
Aftermarket
By Region
North America
Europe

Germany
UK
France
Italy
Russia
Rest of Europe

South America

Brazil
Argentina
Rest of South America

Asia-Pacific

China
India
Japan
Australia
Rest of Asia-Pacific

Middle East and Africa
Key Developments
On 30 March 2023, For the interior of the new Cayenne, Porsche introduces an entirely fresh, cutting-edge architecture. The Porsche Driver Experience introduces fresh modes of communication for both the driver and the front passenger. The new interior also includes a redesigned center console and the latest-generation steering wheel.
On 27 March 2023, Hyundai Motor Company revealed the design of the new SONATA, with the latest badge for the eighth-generation midsize sedan that heralds its sportiest design ever. The internal "floating" motif of SONATA creates a futuristic feeling. More room is available in the center console area because of the installation of a column-style shift-by-wire controller behind the steering wheel.
On 10 October 2020, Cadillac's CELESTIQ creates a new benchmark for automotive luxury. The world's first all-electric ultra-luxury vehicle, the most technologically advanced Cadillac ever, is created with cutting-edge technology to support individualized, handcrafted workmanship.
Why Purchase the Report?
To visualize the global automotive center console market segmentation based on material, component, vehicle, design, distribution channel and region, as well as understand key commercial assets and players.
Identify commercial opportunities by analyzing trends and co-development.
Excel data sheet with numerous data points of automotive center console market-level with all segments.
PDF report consists of a comprehensive analysis after exhaustive qualitative interviews and an in-depth study.
Product mapping available as excel consisting of key products of all the major players.
The global automotive center console market report would provide approximately 77 tables, 78 figures and 220 Pages.
Target Audience 2023
Manufacturers/ Buyers
Industry Investors/Investment Bankers
Research Professionals
Emerging Companies